At its heart, content marketing is not rocket science. Compared to PPC, buying ads, and other types of traditional and digital marketing, typical content workflows are pretty simple: create a piece of content, publish it, and promote it.
But, as the size and scope of an organization grows, the process can turn into complete chaos pretty easily. The increase in people and teams mean more cooks in the kitchen. Each of those stakeholders have specific agendas, needs and expectations. And then there's all the technology required to manage, publish and promote the content in all its forms. All of this tends to make content marketing more complicated than it needs to be.
85% of CEOs blame internal complexity for their failure to grow and deliver sustainable performance, with the most commonly cited problem being too much focus on internal metrics rather than the customer.
If you feel like your content workflows are involving too many steps and it's taking too long to get a piece of content from initial idea to final publication and promotion, it's probably time to rethink your process. By streamlining and simplifying your content workflows, you'll become more efficient, become more productive, and ultimately benefit more from your content marketing efforts.
Let's start by breaking down some of the main concepts, namely production and content workflows.
What Are Production Workflows?
Production workflows are essentially the soup-to-nuts process steps that content marketing software platforms help you manage. Production workflows often include some form the following:
Ideation (ex: a campaign planning meeting/exercise) or intake (ex: internal stakeholders requesting content assets)
Review and approval of ideas
Scheduling on a content calendar
Content production (see content workflow below)
Content optimization
Publishing/distribution
Promotion
Performance evaluation
Rinse & repeat
Most content marketing platforms are built with this process in mind and provide a variety of workflow features, from something simple and manual to something fully automated.  Just think of how much time your employees could save if even half of the list above could be automated in some fashion.
What Are Content Workflows?
In most cases, a content workflow is simply a linear checklist of the individual tasks that take an individual content project from idea stage to a published state. Each task should have clear directives, an assigned person who is ultimately responsible for getting it done, a deadline and quality thresholds. A content workflow must be repeatable and scalable to work for any organization. Content workflows will vary widely based on content type, content quality requirements and production team makeup.
Creating workflows typically involves a discussion with your production team to identify the individual steps that need to be tracked. Then workflow or project management platforms can be configured or templatized to automate workflow creation. Simple tools can be used to manage simple workflows, but more robust tools will probably be needed to automate more complex or high-volume content initiatives that include many team members.
So, why do both production and content workflows matter? Without them, you're limiting your team's potential. Projects may run in circles. Bottlenecks occur around every corner. Nobody knows what they are supposed to do next. It becomes almost impossible to stay organized and hit deadlines.
Spell It Out with Documentation
For large marketing teams, chaos often reigns when deadlines loom. Documenting your content planning and production workflow gives your teams a frame of reference where they can refocus and get back on track, as Workfront's Heather Hurst points out.
True enough, documenting your workflow gives everyone on your team a roadmap that they can follow every step of the way from ideation to publication and beyond.
The secret to successful documentation, though, is to post your workflow where everyone involved can see it. Too many teams keep these instructions in some dusty binder on the top shelf – or in a digital facsimile. They keep it in a separate document that's easy to gloss over during a time crunch.
Instead, we advise our clients to keep their content workflow close at hand – on their content calendar. Look at your content calendar as "a central hub that documents all the processes, roles, and workflows" for content creation and analysis. When your workflow is at your team's fingertips, they won't have to waste time searching for it.
Identify Current Barriers and Sticking Points
Until fairly recently, email was the main way that many companies used to communicate and collaborate on their content. But email was not designed for this purpose, and so there are a number of problems that can occur when using email as your primary method of managing your content workflows, including:
Missing or late messages
Direction slipping through the cracks
Version control problems
Lack of clarity on edits
Data security issues
Inefficient search
No file centralization or management system.
A content workflow using email as the primary communication method might start with something like this:
Research topics and schedule content.
Content manager emails writers their list of topics and article due dates.
Writer emails first draft of content to content manager.
Content manager forwards that email content to editor.
Editor sends an email back to content manager or writer with revisions.
Content manager creates a new email to send content to stakeholders for approval.
Stakeholders reply individually with comments and revisions.
Content manager forwards each stakeholder email with revised content drafts to writer.
Writer aggregates stakeholder drafts and revisions, edits content, and returns it to content manager.
Previous six steps are repeated until final content is approved.
As you can clearly see, there are a lot of inefficiencies in this workflow and potential bottlenecks that will add extra time into content publication. For example, waiting for approval from stakeholders often holds up content significantly.
With this way of working, everyone gets a lot of messages and may have to review a single piece of content multiple times. The writer may end up with multiple revisions requested by different people, and confusion between different drafts and versions can easily occur.
Some other common issues in content marketing workflows include:
Lack of data-driven strategy
Lack of analysis and optimization
Inflexible workflow if something in the organization changes
Too many people involved in the workflow
Too many content silos
Bouncing back and forth between workflow and content management platforms
Forty-two percent of marketers surveyed by the Content Marketing Institute said that content production flow was one of their biggest challenges for the coming year.
Businesses can overcome these issues by using a content platform specifically designed to make content management and collaboration smoother and more efficient.
Choose the Right Content Tools
Once you have a better idea of where you're going wrong with your current content marketing workflow and management process, you can take advantage of tools that are designed specifically to make the process smoother and easier.
Some examples of content management tools you should consider include:
Content Collaboration Tools
If you're still using email to collaborate or conduct the editing and approval process, consider moving that process to a collaboration tool, such as Slack or Trello. People hard at work producing content aren't likely to check their email inbox often, so timely communication often gets lost in the backlog — or doesn't get into the receiver's hands until it's too late.
With a collaboration tool, work messages pop up in real-time right on the screen your teams are working on. If an editor or subject matter expert wants a change or has updated information, your creative staff can update the work immediately.
Content Calendar and Scheduling Tools
Your content calendar may be one of the most important components of your content process. It's the hub that communicates what needs to happen when. A content calendar that provides a top-down view of all your content projects and that everyone has access to is a must for making sure that your content marketing campaigns stay on track. Planning out your content in advance and assigning clearly visible responsibilities will ensure that everyone knows what they're supposed to be doing and when they should be doing it.
Calendar technology can manage the grunt work of production scheduling, deadline calculations and resource shortages just with a simple drag/drop from one day to another. Say farewell to manually updating spreadsheets! Changes can instantly be made to the calendar should deadlines change, or new ideas can be inserted that come along because of a timely event.
In addition, when team members get things done or add something new, automated notifications are sent to those who need to know. These automation features along can play a huge role in improving communication, streamlining production and minimizing wasted time in status update meetings.
A content calendar also makes it easier for you to plan out different activities across a single content campaign and to integrate your campaigns across several different channels.
Content Workflow Tools
Make sure to build content workflow into your workflow, too!
Your carefully thought out content management processes will only work if everyone involved has a clear idea of the process.
Content workflow tools lay out every step that you need to take to get the most out of your content, from idea generation to publication and promotion.
Content Storage and Management Tools
How do you keep track of your content once it's published? It's common to store content assets in many different places, but this introduces inefficiency and can make it difficult to find what you need later.
An efficient content management tool will enable you to tag and categorize your content, making it easy to search later. This in turn makes it easier for you to repurpose content and to monitor and analyze published content at a later date.
3. Automate Repetitive Tasks
Once you've decided on a robust content workflow and management process, you can streamline it further by identifying tasks that can be automated.
Marketing teams waste hours every week by manually performing tasks, such as replying to emails, updating spreadsheets, and posting on social media, all of which can easily be automated with marketing technology.
Another place where the machinery of enterprise content production jams up is in content distribution. Instead of manually posting content to social media and email campaigns, an efficient content automation tool can handle those tasks for your teams. You can automatically publish notifications to social media and email lists when a particular piece of content goes live.
For many enterprise content operations, their audience spans a wide range of time zones. Keeping your staff posting manually round the clock isn't practical. But you do want to reach your customers half a world away with your messages.
When you have an automation solution that can segment your audience, you can post at high noon to your Facebook followers in the US so that they'll see your post when they check their feed as they get ready for their lunch. And then later in the day to reach your Aussie followers when they arrive at the office (it's the next day for them!)
Similarly, you can segment and automate your email content distribution to arrive at the optimum time and place to reach your target audience.
The same kind of segmentation and automation helps you deliver more relevant content to audiences worldwide. For instance, a post about your brand's new hot cocoa beverage would trigger all sorts of feel-good emotions for Americans just before the winter holidays. However, one that points out the refreshing taste of your all-natural lemonade would be a better choice for your Southern Hemisphere customers during the same time of year. Automation and segmentation allow you to deliver on both at scale.
Automated approval processes after a set amount of time will also ensure that no individual holds up the content publication process. When everyone has a clear picture of the content workflow and understands their responsibilities and the timeframe involved, the whole process will run smoother and more efficiently.
Use a Single Platform for Everything Content-Related
The ideal way to assure that your teams follow the flow is to have a comprehensive content marketing platform to coordinate every step in your workflow:
Receiving content requests from management
Planning customer-focused content that meets those needs
Approving the plans
Scheduling the publication dates
Producing, optimizing, editing, and publishing content
Amplifying the reach of your content – on autopilot
Analyzing your content's performance
When you have a single location in which all stakeholders can see where each piece of content is along its journey to publication, your teams can save time. If that platform allows you to keep a record of ideas for future content and store your past content, it can add even more efficiency to your workflow.
Keeping a record of your creatives' ideas in a single repository sure beats jotting them down on a napkin while sitting in a coffee shop. Having those flashes of insight in digital form serves as a memory jog so that when the team needs content along those lines, the germinal form of that content is right at their fingertips.
Storing your past content assets on a single platform also allows your teams to find and repurpose older content for new audiences. When they don't have to start their research from scratch, they can build on the previous content's insights to introduce new concepts.
Chances are, once you and your teams see how easily this approach makes your content workflow truly flow – for once – you'll wonder how you ever produced content without it.
DivvyHQ is Your Unified Content Marketing Platform
Content Marketing World, the brainchild of the amazing team at the Content Marketing Institute, is the largest content marketing-focused event in the world and is held every September in Cleveland, Ohio. For those that don't know, we launched DivvyHQ at the very first CMW in 2011. At that time, there were no other tools of our kind. We were pioneers forging uncharted territory in the wild wild west of content marketing. So we were excited and a bit nervous (I should admit) to see how our new content planning and workflow platform would be received, and the impact it would eventually have in simplifying the lives of content marketers around the world.
Fast forward to 2016, DivvyHQ won the Audience Choice Award for the best content creation, workflow and experience platform. This was the first ever audience choice contest and our team is thrilled to receive this validation and recognition by our customers and the worldwide content marketing community.
We are forever grateful for the support and recognition from the content marketing community, Joe Pulizzi, Robert Rose, Pam Kozelka, Peter Loibl, and the rest of the CMI team! This award inspires us to keep forging this new trail of content marketing software.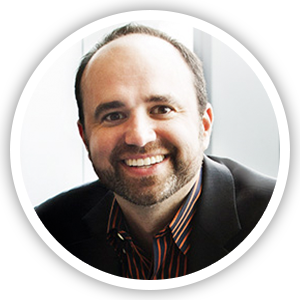 "DivvyHQ has been helping to push the content marketing industry forward for years.  I was very excited to see them get the recognition they deserve in winning this award."
Joe Pulizzi – Author, Speaker, Founder
Content Marketing Institute
"Collaboration and editorial workflows continue to be huge challenges for marketers that are making the evolution to Content Marketing strategies. While I'm completely delighted for the Divvy team – I'm certainly not surprised that they won the Audience Choice award at Content Marketing World this year. They deserve a huge congratulations for their continuing work to bring easier and more agile ways to manage a content marketing approach."
Robert Rose – Author, Speaker, Chief Strategy Advisor
Content Marketing Institute
Adapting Workflows to Your Content Goals
When you have a well-conceived workflow, it should do more than just make you more efficient. It should be a catalyst to help you reach your content goals. When you weave in the necessary elements for content to be successful within your workflows, you're more likely to hit your goals.
For example, if your business is highly dependent on organic keywords to entice readers, then SEO should be part of your content workflow. Even though you know keywords are important, without the actual step of identifying keywords and optimizing for them, that crucial step may get missed.
As you learn more about the impact of your content marketing, this can help you optimize workflows to align with business objectives. If you find that your content is not being distributed on time based on reports, then you know there is something amiss in that part of the workflow and you can fix it.
When you're ready to simplify your workflow, give DivvyHQ a test drive. Sign up for your 14-day free trial today.