We can all agree that most B2B brands are using content marketing to attract and convert buyers. Subsequently, we can also concur that a lot of it doesn't hit the mark. It requires a commitment, strategy, and plan to win the content marketing game. If you're looking for inspiration and insights, then you'll want to review the best brands in content marketing.
Everybody's a Content Marketer
The ecosystem of content marketing is at a saturation point. Businesses learned that investing in content marketing pays actual dividends. It's also less costly than traditional marketing.
There are so many benefits to content marketing, so of course, everyone wants to win at it. Unfortunately, that drive to excel often hits bumps along the way. That's because winning at content marketing takes work and ingenuity. It requires developing a brand identity, creating a flexible content strategy, consistently publishing new content, and measuring its performance via content analytics.
Without this infrastructure, you can't get the ROI (return on investment) you expect. It can be even trickier for enterprises that have large content teams that sit in silos. Collaboration and shared accountability matter because content marketing is a long game.
Now, let's dive into the best brands in content marketing. While these examples may not be specific to your industry, there's still much to learn from them.
The Best Brands in Content Marketing: 7 Contenders
ServiceNow
Cloud computing platform ServiceNow found new ways to package sometimes laborious research into a digital publication, Workflow Quarterly. The issues are packed with thought leadership articles targeted at the C-suite. In addition, it contains feature stories, videos, data-based assessments, and interactive elements.
The content is very story-driven and provides deep insights for leaders, showing them how they can use technology to further their company.
Image: ServiceNow
Intermedia
Intermedia, a unified communications platform, started a video series called Business Innovators. Its host is the company's CMO. He sits down and chats with customers about their business, their challenges with communication tools, and how they overcame them. Many touch on how their company pivoted during the pandemic.
These lively discussions are deep-level case studies. Plus, the brand doesn't make them about the product. The star is the customer, and Intermedia is glad to let them shine. Watch one below.
Harrison Clarke
Harrison Clarke is a fast-growing, niche recruiter in the DevOps and SRE (site reliability engineer) space. The company recently rebranded, launched a new website, and got serious about content.
They are thought leaders in the space and write content for both companies seeking talent and professionals. They weave in lots of data points and have a pulse on what's going on in the market. In such a highly technical, complex industry, you must show expertise; otherwise, neither target audience will take you seriously.
Of note is their 2021 DevOps/SRE Compensation Report. It's the first of its kind since most research in the field is about the job, not salaries. It's a valuable tool for employees and employers because it's a tight, candidate-driven market.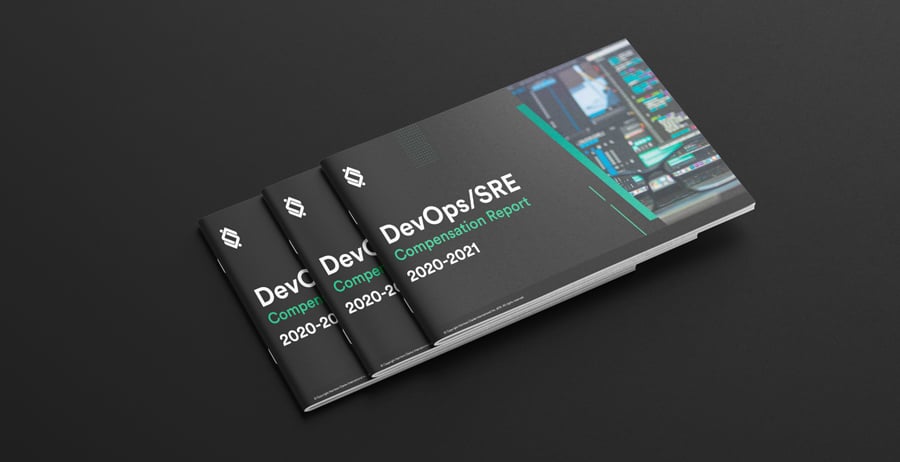 Image: Harrison Clarke
Autodesk
The world of 3D printing and engineering software can be broad, but Autodesk's blog Redshift balances this well. They focus on industry-specific content as well as bigger trends and challenges in the workforce.
You'll find written content, videos, and more on this award-winning blog. They also have a unique voice that keeps things interesting. After all, these are very technical topics. Education is a big theme for their posts, leaving readers with concrete takeaways on how to best leverage technology.
Image: Autodesk
Shopify
Shopify is a well-known platform for eCommerce businesses and has point of sale solutions. They are very consistent in publishing content and taking on complicated subjects and new trends. 2020 was a big year for eCommerce, and the company focused on how to support its customers throughout the shift.
Worth highlighting beyond their blog are their two podcasts. First, Masters focuses on strategies and marketing tips for eCommerce businesses. The second is Vanguard, which highlights "how unexplored communities and unexpected subcultures make money."
Podcasts are very popular right now. The podcast boom started with true crime and has quickly taken off for B2B companies. Why is it so valuable? Because it's owned media. You own the channel and content. So it's an easy way to connect to new audiences that want to learn.
Image: Shopify
Invision
Designers appreciate the functionality of Invision. They can find excellent content on the website that offers tricks, hacks, and ideas. The company's blog, Inside Design, has four pillars: teams, process, remote work, and design resources. They also have a library full of videos.
In looking through their content, there are some strong indicators of a very mature content marketing strategy. They touch on real-world issues, share customer stories, highlight inequities and how design impacts them, and cover product updates.
Customers can use the content to find ways to streamline design and learn about the bigger picture of design culture.
Image: Invision
QuickBooks
QuickBooks powers small businesses with easy and simple accounting software. They have always been a resource for SMBs, and they launched a small business help center specific to the impact of the coronavirus.
The microsite has accurate information regarding the Paycheck Protection Program, running a business during the pandemic, how to open back up, tips for working remote, and more. The company also started QuickBooks Town Halls, which are featured.
While the world is emerging from the pandemic, it's not over. Further, companies will be dealing with its effects for years to come, so the content will remain relevant for some time.
Image: QuickBooks
You Can Be One of the Best Content Marketing Brands
By looking at these examples, it's hard not to walk away with a head full of ideas. Of course, not all will work for your business, but you can apply many to what you're doing. The objective is to make the commitment to always be of interest and value to your audience, and these brands do that very well.
Looking for more inspiration and content marketing tips? Then subscribe to the DivvyHQ blog, written by and for content marketers.