For most companies, customer engagement should be a primary focus, and hopefully the result, of any successful marketing strategy.
The tactics you are executing, or the content you're producing, should be building and strengthening relationships with your customers, increasing brand loyalty, and boosting revenues. In particular, we recently came across a stat which indicated that companies that focus on customer engagement are seeing an increase in up-sells by 38% and cross-sales by 22%.
Effective customer engagement requires an active presence on multiple channels, including your website and social media outlets. But the overall process is time-consuming and difficult to manage, especially if you're dealing with a large customer base.
This is where automated customer engagement comes in.
Automated customer engagement minimizes the time- and human-resource investments needed for manually touching on each platform multiple times daily. The right automation can also help you plan, produce, and publish the content your team is creating in support of your customer engagement efforts.
DivvyHQ can certainly play a big role here, but let's first dig a little deeper into the benefits of automated customer engagement.
The Benefits of Automated Customer Engagement
According to Hubspot, about 70% of customer service professionals would like to use more automation tools in the near future. Marketers are increasingly realizing the benefits of automated processes to improve customer engagement.
Drive Higher Conversion Rates
It's good to have a marketing strategy that automatically drives conversations between your brand and your customers. While every strategy should include some form of customer engagement, automation tools make it easier to scale and optimize your efforts.
Increase Your Reach
Automation allows you to get more out of your marketing activities, increasing your reach and interactions. You can get more engagements, leads, sales, and repeat purchases by automating your most important customer-related tasks.
Increase Customer Loyalty
Automated customer engagement allows you to quickly and easily send surveys, emails, and messages that show customers you care about them and appreciate their service. Consistent and thoughtful outreach can help you build stronger relationships with the people you serve, which can make them more loyal to your brand.
Improve Flexibility
One of the main benefits of customer engagement automation is its flexibility. You can use it to send a variety of different messages to your customers and segment your audience depending on what they've done or what they need from you.
Examples of Automated Customer Engagement
There are many different ways you can use automation to improve customer relations. The strategies you choose will depend on your business type, what you're selling, and who you're trying to reach.
Send Welcome Emails
Welcome emails are one of the most common customer engagement tools. These emails let you quickly engage with new customers, thanking them for signing up for your service or product.
Collect Feedback
After customers have been doing business with you for a while, you may want to gather their feedback. Automation makes sending out surveys to your customers easier, allowing you to quickly collect their thoughts and suggestions.
Respond to Customer Inquiries
You can also use automated customer engagement for more immediate conversations, such as text or live chat. The right software can help you respond to customer questions and solve problems, so your customers walk away happy.
Personalize Interactions
AI-driven marketing tools, such as chatbots, are becoming more common and can make customer engagement easier. These tools allow you to create and send messages based on your preferences and those of your customers. In a Forrester survey, 89% of respondents said that chatbots are effective in personalizing interactions and improving customer relations.
Image Source: Signity Solutions
Standardize Message Components
Lastly, many programs let you automate certain aspects of your messages, such as the subject line or the type of email you send. Standardizing some message components can help you save time while still getting your message across.
Best Practices for Automated Customer Engagement
When deciding what tools to use and what messages to send, be thoughtful. Make sure each message has a purpose, or it could come across as spammy or pushy. It's also crucial that you target the right people. If you're sending triggered messages to customers who aren't interested, you could annoy or confuse them.
Even if your messages have a purpose and you're targeting the right group, you don't want to send too many messages. Your customers might start to feel like you're talking at them instead of talking to them. Remember that personalization is key.
Also, timing is essential in customer engagement automation. You don't want to send a survey right when a customer has purchased something or is in the middle of checking out. Poorly timed messages can overwhelm your customers and make shopping feel like a hassle.
Automated Customer Engagement Metrics
It's important to track and measure customer engagement to ensure your efforts are effective. A content analytics platform can help you identify where you need to make adjustments to improve your engagement rates and drive your marketing success.
Tracking Your Signups or Subscribers
Tracking signups can help you understand how many people are considering your brand, how many of those signups convert into paying customers, and what kinds of marketing strategies are working. Using signup forms allows you to track click-through rates for your registration buttons, form completion rates, and submission rates.
Monitoring Engagement Within Email Campaigns
If you're using a marketing automation platform to manage various customer engagement campaigns, set up automated reports to help you monitor which emails are driving the most opens, clicks, and conversions. A/B testing and small modifications to email subject lines and copy can make a big impact on emails that aren't getting engagement.
Analyze Sales
Another common metric is sales. After you start using a new automated customer engagement tool, you should assess how many sales you've made, when those sales happened, and where they happened.
You can send customers a warm welcome message thanking them for buying your product. These messages provide helpful information on where people are buying your product, helping you make informed business decisions in the future.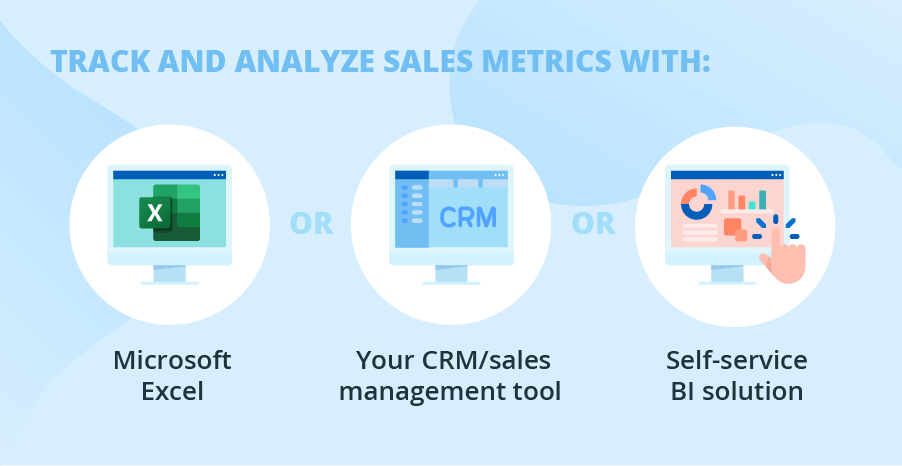 Image Source: ScienceSoft
Assess ROI for Customer Engagement Automation
While it's important to track engagement rates, you should also track engagement costs to determine the return on investment for each strategy. Automation tools can be a significant investment, so you don't want to waste your hard-earned money on something that doesn't drive profits.
Automated Customer Engagement Is One Piece of the Puzzle
Keep in mind that while automated customer engagement can make your marketing easier, it's not a replacement for employing marketers or community managers to build real, meaningful customer relationships. Also, automation will only be useful if you have a good strategy to start with.
To help you build that strategy, plan your customer engagement campaigns, and produce all associated content assets, look no further than DivvyHQ. Request a demo today to see how much of your process we can automate!