Have you adopted a customer-centric strategy when it comes to your content marketing? Does your content answer customer questions and provide them with a reason to come back? Or, does it just showcase your products and promote your brand?
If you're not putting your customers at the center of your marketing strategy, you're missing out on the opportunity to build relationships and limiting revenue potential in the long term.
While it's important to consider your customers in every part of your marketing strategy, there's no better place to start than with your content.
What Is a Customer-Centric Content Strategy?
A customer-centric strategy is one that places the customer, rather than the business or brand at its core.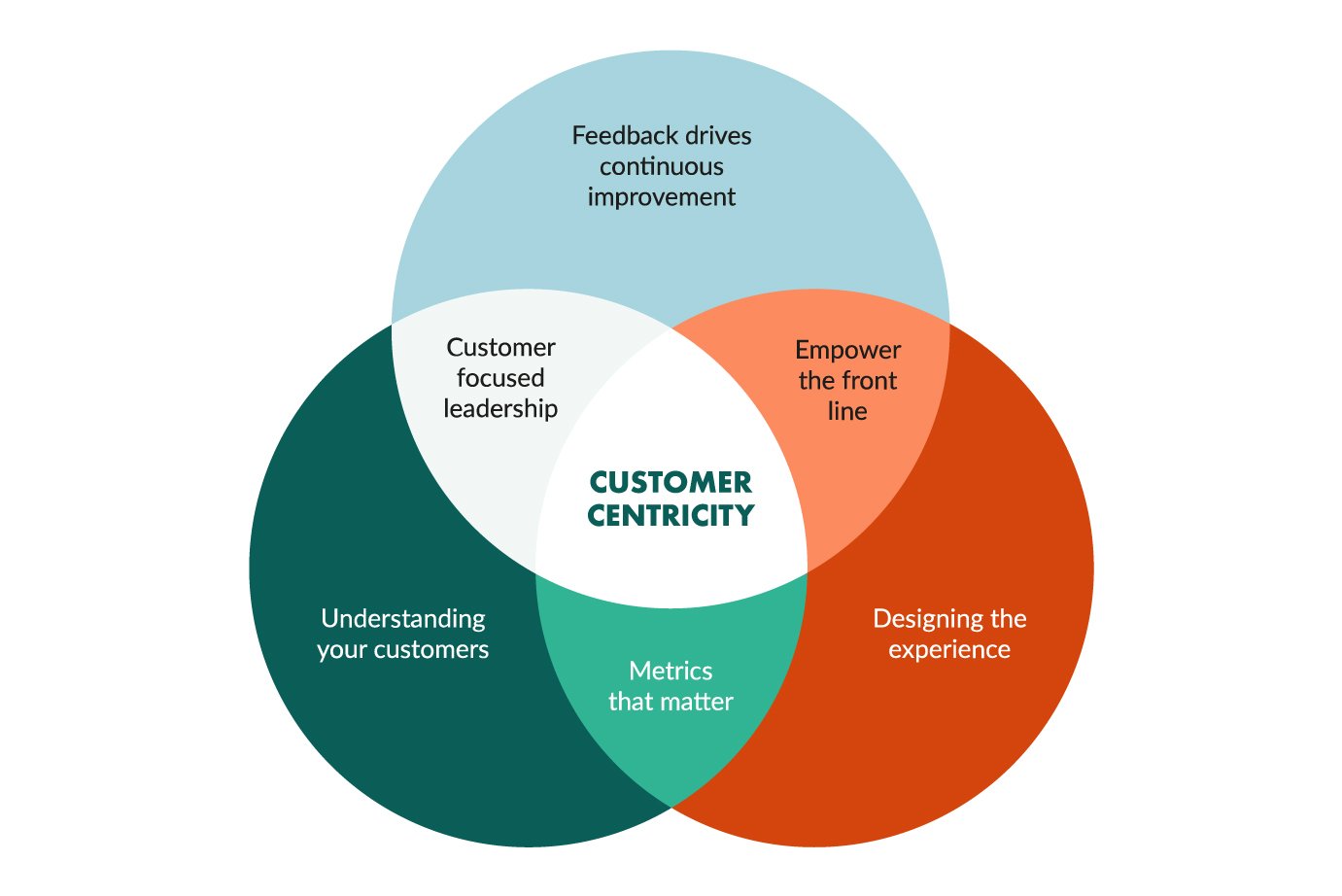 Brands that employ customer-centric strategies benefit from increased customer loyalty and lifetime customer value.
Being customer-centric goes beyond providing good customer service. For example, most content strategies are brand-centric – they're created based on the needs of the business.
A customer-centric content strategy turns this on its head and puts the needs of the customer first. Rather than thinking about how content can drive more traffic to your site and boost sales, you create it primarily to solve your customers' problems.
You might think your content is customer-centric, but unless you've employed this strategy from the start, it probably isn't.
For example, if your "About Us" page talks about your brand and your products and services, trying to convince the customer how great you are, this is brand-focused content.
Your customers don't care about how great you think you are. Sure, they may want to learn about your company backstory and get a quick sense of the authenticity of your brand positioning. But more importantly, they want to know that you understand them and can provide real solutions for their problems. Fifty-two percent of consumers believe that companies should take action on customer feedback.
Benefits of a Customer-Centric Strategy in Content Marketing
A customer-centric strategy for content means creating real value for your audience. Ideally, you should be giving away information for free that they'd be happy to pay for.
This strategy is not as altruistic as it may first appear. When you're working from a customer-centric content strategy, everyone benefits.
Some of the ways that brands benefit from a customer-centric strategy include:
Higher relevance to each specific audience, which improves engagement, CTRs and conversion rates
Improved customer relationships and trust leading to higher customer lifetime value
Better, more helpful content that attracts more backlinks, shares, and recommendations
Improved content organization and process
A greater understanding of customers, leading to better products and ultimately higher revenue
Customer-centric companies enjoy 60 percent higher profits than those that don't focus on their customers.
These benefits mean that over 40 percent of marketers believe a customer-centric marketing strategy is the best framework to follow.
How to Develop a Customer-Centric Content Strategy
Creating a truly customer-centric content strategy requires a slightly different process than you may be used to.
If your content strategy starts with looking for low-competition keywords in your niche that you can rank for easily, you need to change your mindset.
Rather than creating content based on how it can benefit you, make your primary aim to help your customers.
1. Identify your customers' problems and challenges
Every customer will have their own set of unique problems and challenges that you can help to solve.
They may encounter these challenges at every step of their journey from initial research to making a purchase.
2. Create content to solve these challenges
Creating your content around customer challenges means you'll never be short of content ideas. Rather than thinking up topics to create content around, you simply are as helpful as possible.
For example, at the start of their buying journey, a particular prospect might have no idea what product or service will solve the particular problem they're having.
By creating an article or video that promises an answer and suggesting your products or services as a solution, you're not only helping the user out but sending more potential customers to your business website too.
3. Capture leads
Creating great customer-focused content is only one part of the puzzle. While your customers' needs should be your main priority, you shouldn't forget about your business goals.
Each piece of content you produce should have a specific goal in mind, whether it's driving traffic to your website, getting signups to your newsletter, or making a direct sale.
Keep these goals in mind when you're editing and publishing your content and make sure it includes clear CTAs.
Content marketing is a slow burner, particularly when it's customer-focused. Blog posts where you're writing about your own products and linking to them may be the obvious way to get value out of your content but it's not the only way.
Encourage readers to come back for more by including a signup form to your mailing list at the end of a blog post, or encourage viewers to follow your YouTube channel.
4. Promote your content and make it easy to find
Once you've created the content that can solve your customers' problems, the next step is to help them find it.
In many cases, your future customers don't even know you exist. So you can't just sit back and wait for them to stumble across your content.
In most content strategies, content promotion is a multi-pronged approach involving a combination of SEO, social media marketing, paid promotion, and other channels.
It's also important to make sure your existing customers see your new content by including it on your mailing list and linking to it from your social media accounts. Remember to promote old content from time to time too – it will still be of value to new followers who haven't seen it yet.
Finally, don't forget about the basics of structuring and organizing your content so it's easy to find. Make sure your website has clear navigation and a functional search bar. Use plenty of internal linking to direct users to other content that may interest them.
3. Seek customer feedback
When your customers are new and unknown to you, you might have to make some guesses and assumptions about their problems.
You can make better guesses of course by using data from keyword research, website and social platform analytics, and other sources.
But when you've had customers or followers for a while and built up a relationship with them, you can get more insight into their challenges by simply asking them.
Don't make the mistake of assuming you know everything about your audience. Make sure to ask for regular feedback so you can provide the best possible content to meet their needs.
Asking for feedback not only helps you to create better content. It also shows your customers that you're listening and want to serve them better.
Put Your Content Strategy in Place
As with any other type of content strategy, organization and planning are key for successfully implementing a customer-centric content strategy.
DivvyHQ is an integrated content marketing platform that enables your team to plan, create, promote, and analyze content campaigns with maximum efficiency.
With a clear content process in place, you can make sure all content you produce is created with the customer at its center, while also helping you to achieve your business goals.
Get in touch to try it for free today.