Our team is bursting with excitement after another incredible year at Content Marketing World (CMW).
Content Marketing World, the brainchild of the amazing team at the Content Marketing Institute, is the largest content marketing-focused event in the world and is held every September in Cleveland, Ohio.
CMW is where our journey began. For those that don't know, we launched DivvyHQ at the very first CMW in 2011. At that time, there were no other tools of our kind. We were pioneers forging uncharted territory in the wild wild west of content marketing. So we were excited and a bit nervous (I should admit) to see how our new content planning and workflow platform would be received, and the impact it would eventually have in simplifying the lives of content marketers around the world.
Fast forward to today and it appears we are doing something right. Our unique focus on simplifying the front end of the content process is resonating and is the primary reason why the top content marketing teams choose DivvyHQ.
The content marketing community has spoken. Simple is better.
Last week we celebrated our sixth year at CMW and it just gets better and better. Not only did we get to reunite with many of our friends, clients, and partners, but we got to meet so many new great folks.
To cap it off, DivvyHQ won the Audience Choice Award for the best content creation, workflow and experience platform. This was the first ever audience choice contest and our team is thrilled to receive this validation and recognition by our customers and the worldwide content marketing community.
We are forever grateful for the support and recognition from the content marketing community, Joe Pulizzi, Robert Rose, Pam Kozelka, Peter Loibl, and the rest of the CMI team! This award inspires us to keep forging this new trail of content marketing software.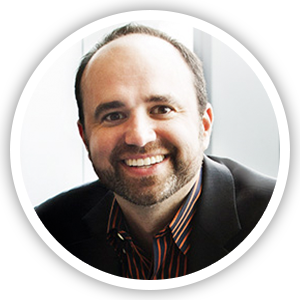 "DivvyHQ has been helping to push the content marketing industry forward for years.  I was very excited to see them get the recognition they deserve in winning this award."
Joe Pulizzi – Author, Speaker, Founder
Content Marketing Institute
"Collaboration and editorial workflows continue to be huge challenges for marketers that are making the evolution to Content Marketing strategies. While I'm completely delighted for the Divvy team – I'm certainly not surprised that they won the Audience Choice award at Content Marketing World this year. They deserve a huge congratulations for their continuing work to bring easier and more agile ways to manage a content marketing approach."
Robert Rose – Author, Speaker, Chief Strategy Advisor
Content Marketing Institute
View the full press release here