Fads don't last. And often, that's a good thing (we're looking at you parachute pants and chia pets). But how have so-called content marketing fads panned out?
You may be surprised to know that content marketing itself was once thought to be a fad. While it has evolved tremendously from its early incarnations, content marketing is most certainly not a fad. One of the up-and-coming aspects of content marketing is content automation. But is content automation a fad or the future?
The simple answer is that it's absolutely the future. Just look at the numbers. A recent survey found that 80% of companies already have some form of marketing automation in place. That means YOU probably have some automation in play. It could be something simple like automating the publishing of your content on social media or more advanced automation like automated email cross-sell campaigns that trigger when a customer buys a specific product.
In the marketing automation world, it obviously took a while for software developers to identify specific applications and use cases that could be automated, and ultimately build tools that the average marketer can deploy without having programming skills.
The content automation world is already following a similar path. Software companies around the globe (DivvyHQ included) are working to identify which areas of the content process can be automated and building early versions of machines that will get smarter over time.
No matter if you have just dipped your toes into the world of automation or are all in, there are many ways you can leverage it, making it a key part of the future of your content marketing operation.
Why Content Automation Isn't a Fad
What is a fad? It's an intense and short-lived enthusiasm for something. Ok, so content automation provides an excellent way for businesses to do the two most important things: manage expenses and grow revenue. Do you think business owners will ever get tired of that? In fact, content automation can actually drive ROI. It's also ripe with benefits. There are numerous advantages to content marketing automation, including:
Saving time
Reducing costs
Making smarter decisions
Generating higher quality leads
Improving team accountability
Inspiring creativity and ideation
Building a more relevant social media presence
With all these benefits, any "fad" label for content automation is going to get dropped real quick. The key to content automation delivering ROI and other advantages is that you must leverage it for what it can do NOW, and prepare for its capabilities in the future.
How Content Automation Prepares Your Organization for the Future of Content Marketing
Multiple trends are emerging in content marketing. To continue to generate leads and profits through content marketing, you'll need to evolve. Content automation can help. Let's look at these vital trends.
Content Needs to Be More Personalized
It's no secret that audiences respond more favorably to content when it's personalized. AI/machine learning can help with the ability to integrate dynamic content based on different parameters. Simply put, AI can segment your audience much better and faster than you.
This segmentation and tracking enables you to present different content to different visitors on your website. This could be based on their previous purchases, pages viewed, their industry, or more.
Dynamic content can also be useful in email campaigns. AI helps here as well, especially drip campaigns that are triggered by a buyer's actions. This way, the content and messaging they are receiving from your brand are more relevant to their experiences. This connection often leads to better engagement in the form of opens and clicks.
Content Marketing Needs a Central Hub
Content automation is best executed when it has a central hub like a content marketing software platform. The future longevity of content automation depends on this. If you don't have a central hub, content automation loses its key benefits of reducing time and resources spent.
When you have a single system that can handle all the automaton features you require, it becomes easier for adoption. So, what does your platform need? It should have these standard features:
Content calendars that can be shared and accessed with ease
Production workflows, including simple and complex processes
Your content archive – storage of approved assets with relevant metadata
Automated reporting – don't waste time combining analytics from multiple systems
Integrations and an open API – connecting your content hub to multiple downstream delivery systems
These are five of the critical features that will help guide the future of content automation.
Deployment and Disbursement of Content Must Be Simple
It can take a considerable amount of working hours to publish all your content manually and then subsequently post it or set up ads on social media. With a robust content marketing platform and integrations with downstream publishing tools, you can automate these tasks.
No one wants to go back to publishing directly on those profiles. It's not efficient and would require way too many physical resources. It's another reason why content automation won't be going away anytime soon.
AI's Role in Content Automation
Content automation and AI/machine learning are still relatively limited in use. According to a survey from Demandbase, only 18% of marketers are currently using AI within their operation. However, demand is growing. Most business leaders recognize the power of AI and have deployed it to assist with other processes. More than 40% of marketers who are using AI/machine learning tools said it was the most important investment to achieve better marketing performance.
So how does machine learning relate to content automation? What are the practical applications of AI/machine learning within the content process?
At Content Marketing World 2019, Chris Penn of Trust Insights presented on this very topic and here are a few applications that are noteworthy for content marketers.
Reporting on what's working: Content analytics are vital to understanding the impact of your content marketing. While it's great to have all your data aggregated into one dashboard, machine learning can pull better insights faster. Those insights can drive better decision-making regarding your content planning or content strategy.
Content/Topic Prioritization: Today we have plenty of mechanisms to capture and store ideas that feed our future content production schedule. But which ideas or projects should we execute first? Which should we not even bother with because our audience doesn't care (but our boss does)? Machine learning tools can quickly dig into our existing performance data (websites, emails, social, etc.) to key in on the content and topics that are driving the most engagement and conversions.
Topic modeling for ideation & inspiration: Early iterations of this application are already available today through platforms like Concured or MarketMuse. Just picture a robot assistant telling you exactly what you should write about today. Behind the scenes, your robot is combing through industry sites and social networks, identifying trending words, phrases and topics, because as we all know…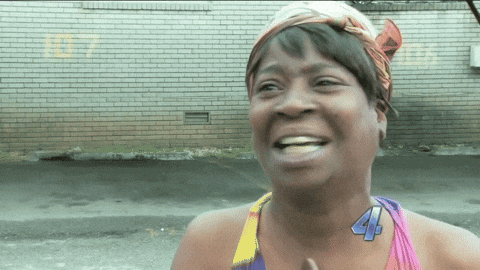 4. Predictive Planning: Alongside tools that can tell you WHAT to write about, machine learning can also help us forecast WHEN we should create or promote around that topic. In Chris' presentation mentioned above, he showed an example of Google search data that forecasts that "what is content strategy" will be the most popular search in the first week of November.
Taking this a step further, imagine you're prepping to launch a new product later this year. By plugging in some data about the product, it's features and benefits, and details about the ideal buyer, your robot assistant spits out a robust campaign launch plan, complete with blog topics, potential email subject lines, and social influencers to start engaging with. It's coming folks.
What About Automating Content Creation?
The last thing I want to point out here is a popular application that is NOT on this list: content creation. Just this past week, I was on the phone with Paul Roetzer, one of our advisors and founder of the Marketing Artificial Intelligence Institute. I asked Paul about the current state of AI related to content creation and his answer was clear. We're a long way away from robots replacing creatives and writers. There are platforms available today that can generate highly templatized documents like financial reports, but Johnny 5 is not guest blogging for you anytime soon.

Where Will Content Automation Take Your Organization?
To ensure that your content marketing efforts remain effective and to provide you with a competitive edge, embracing content automation is a must. Businesses that consider it a fad and don't adopt may be doomed to seeing their content marketing become stifled down the road.
Content automation provides the opportunity to boost your team's speed and efficiency and allows you to do more with less. The first thing to do is to determine what manual, content-related tasks are taking up a lot of your time. Then seek out a content automation tool to help you automate it.
Learn more about how leveraging content automation is easy with the right platform.